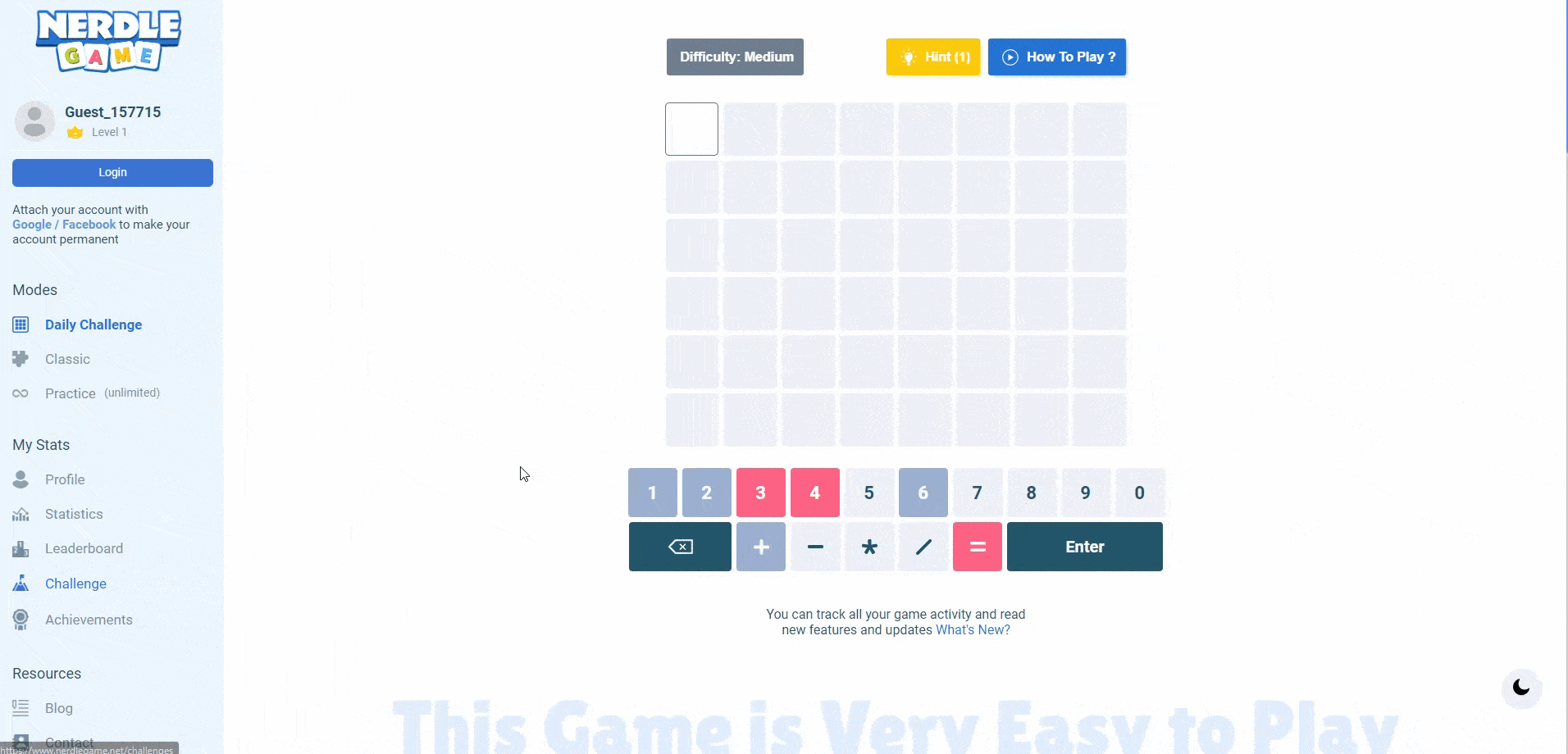 Yes, you can challenge a friend online by navigating to the "challenge" page on the platform.
Enter equations that you want to challenge your friend.
Note: It is important to follow the order of operations correctly when entering equations for a challenge to ensure that the solution is accurate and fair.
Select the number of attempts that your friend has to guess the equation.
This feature allows you to customize the difficulty of the challenge based on your skill levels and preferences.
Tips: if your friend is an expert in math, you can set the number of attempts to be lower, making the guessing more challenging.
Alternatively, if he/she is a beginner, you can set a higher number of attempts to give your friend more chances to guess the equation.
Set the challenge time from the dropdown, which is optional.
By default challenge time is infinite. This feature allows you to add an element of time pressure to the challenge, making it more competitive.
Click on the "Generate Challenge" button and copy the link by clicking on the copy icon in the popup, or you can use other options such as Facebook, WhatsApp, or Twitter